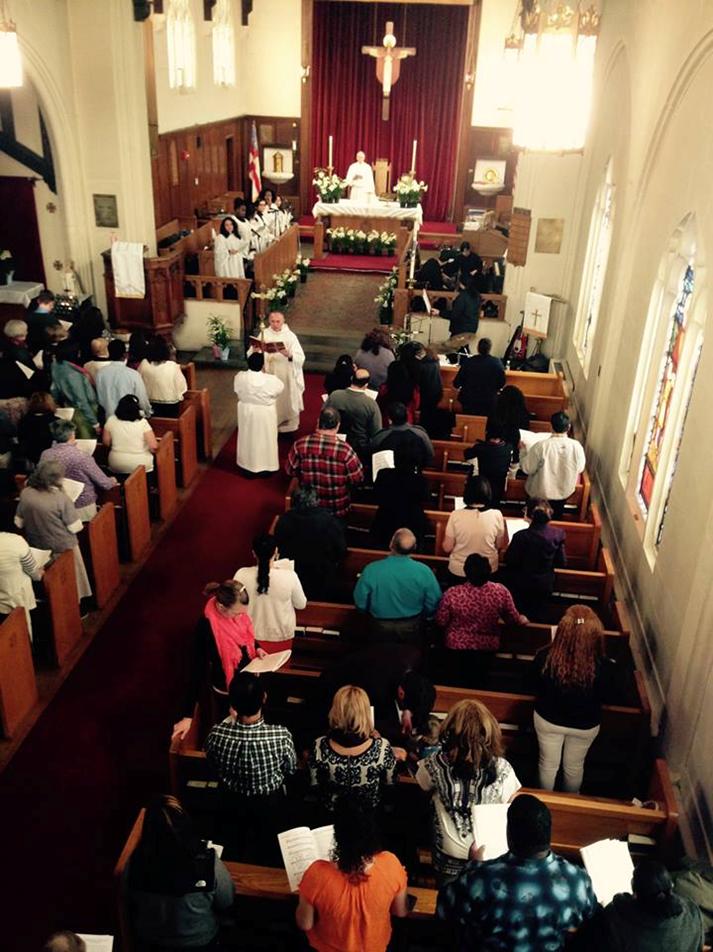 We offer a wide range of worship opportunities that reflect both our rich diversity and our beautiful Anglican/Episcopal roots.
On the first Sunday of every month, we have a single bilingual (English/Spanish) service at 12 p.m. This service allows our English-speaking and Spanish-speaking members to worship together, listening to the Word in the two languages, and alternating readings and songs in either language, thus being able to fully participate in the language of their preference. 
During the rest of every month our Sunday services are at 10 a.m. in English, and 12 noon in Spanish, followed by coffee hour. We also offer special services during the holidays, including Thanksgiving, Christmas and New Year.
During weekdays (Tuesday through and Friday) we have Morning Prayer from 8:30 a.m. to 9 a.m. 
Please, check the Church Calendar or call the church office for more information.
We honor those who choose to involve God in their milestones, and thus, we also hold services upon request, such as weddings, funerals, Quinceañeras / Sweet Sixteens, home blessings, and others. To make arrangements, please, call Fr. Edgar at 617-884-330, or e-mail him at Vicarsanlucas@aol.com.